Der Schönste und Grösste Bildwörterkalender der Farben
20/12/2020
Almost an annual tradition by now:-)

German calendar publisher Dumont Verlag translated my before latest book into a most colourful calendar.


Christmas @ Galeries Lafayette
14/12/2020
In covid-year 2020, I invested time and effort in creating illustrations which served as the blue print for the 3D Christmas decoration of the prestigeous French shopping malls Galeries Lafayette with the Paris based Boulevard Haussmann establishment as the master piece.
The magic result was created through a combination of illustrations being shown in 2D and characters, objects and typography interpreted in 3D by a sculpture team.
For Christmas 2020, the Galeries Lafayette paid tribute to Jules Védrines, the aviator who in 1919 succeeded in landing his small airplane on the roof of the building. Quite an accomplishment! The story told through the 12 giant shop windows is that of Céleste, a child explorer on her way to discover the world and its creatures.
It was a lovely project, working on which helped to distract my attention from the covid- and other madness in the world.

Shopping bags were one of the derivates.

Some of the painted main characters.

The 3D interpretation of Céleste, the main character.
Xmas in Japan
13/12/2020
Seasonal greetings as well from Umie, Kobe, Japan!

As you may know 'Umie' means 'to the sea' or 'at the seaside' in Japanese.

I truly intended to keep this mirror image clear & clean as a Saul Steinberg variation.

Winter Sale!
12/12/2020

Japanese events happen in an even weirder order than usual in this Corona year.

I knew commercial Christmas comes before Winter, but now Winter sales start sooner than Winter itself!

Better hurry to get yourself a decent Winter coat:-)
Roof-over-your-head-awareness-day
04/12/2020
I illustrated these charitable postcards in Dutch & French at the occasion.

For each card sent - for free! - 1€ goes to straatverplegers/infirmiersderue.

Voor kaartjes: klik hier. Pour obtenir ces cartes: par ici (action until dec 17))

Black Friday in Japan
27/11/2020
Some interseasonal communication from Kobe, Japan.


Happy Haloween from Japan
28/10/2020
Pumpkins all over the place this year at Kobe Harbourland!

Wanted to add a tiny Yayoi Kusama touch, but didn't get the client's approval.

Luckily we still had plenty other pumpkins for sale:-)

Autumn in Japan
21/09/2020
Just as in previous seasons, we added colour to the Umie department stores at Kobe Harborland, Japan.



Dove Sono Tutti?
10/09/2020
Here's the first translation of our little pop up book by our favourite Italian publisher Panini:-)


Summer in Japan
21/07/2020
As usual we provided the Umie stores at the Harborland site in Kobe with some seasonal colors.

Waar is iedereen?
01/04/2020
Niet dat we het er om deden, maar dit toepasselijk genaamde boekje kwam net uit in volle lockdown.

Een flapjesboek waarbij er zich telkens iemand verbergt achter een flapje van gelijkende vorm.


Spring in Japan
21/03/2020
As usual we provided the Umie stores at the Harborland site in Kobe with some seasonal colors.

New posters & books
21/01/2020
It took me a while but as of now you can find a variety of new posters & books on my webshop. Feel free to have a look around by clicking the shop button and by scrolling downwards. Images are enlarged when selected.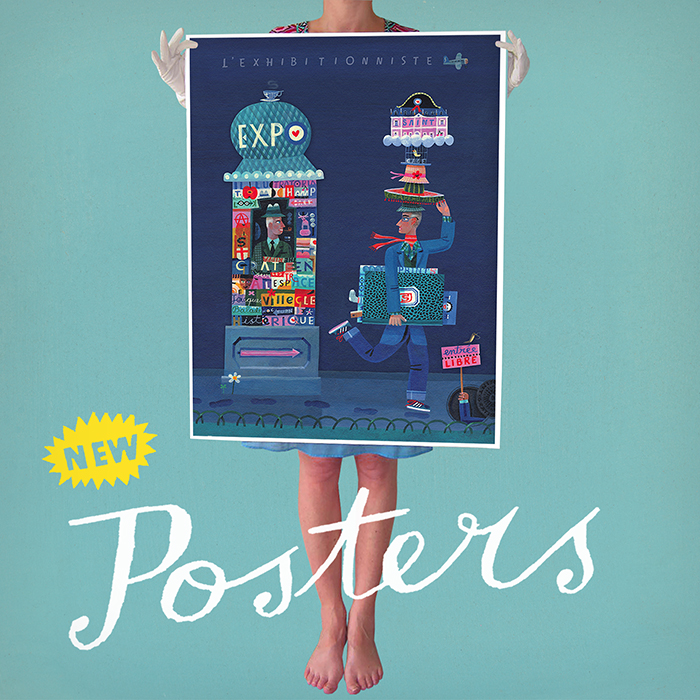 Retail Estates Bathroom Doors
20/01/2020
At the end of last year we created a series of bathroom doors for this Belgian developer of big stores.
Read more...